Michael Katz
Michael Katz was born in 1953 and raised in Brooklyn, New York. At the age of 15, he received his first camera and fell in love with photography. At 16, his family built him a complete darkroom where he learned how to roll film, experimented with developing film in different ways and made black/white and Sepia prints. He attended the State University at Oswego New York where he received a B.S. degree in Elementary Education in 1975. After a career of 26 years in purchasing working for Fortune 100 corporations, in 2002 he decided to dedicate himself to one of his biggest passions, photography.
Michael started working in the field of food and interior photography for several well-known American restaurants and as a result, his work has appeared in Wine Spectator, USA Today, New York Times Magazine, Elite Traveler, Where Magazine, the Miami Herald and GQ-UK, to name just a few. 
He loves to find natural lines in nature as well as images that have eye appeal. This spurred his passion for Fine Photographic Artwork. As Michael states "I enjoy capturing the world through the eye of a camera and interrupting what my mind's eye sees."
He takes everyday images, impressions one may remember from the past and by using a selective tinting process or a combination of light, contrast and use of colour, and with his creative talent and digital techniques, he transforms them into fascinating art works. These vivid images, in a nod to Dadaism and Nouveau Réalisme and later to the collages by Mimmo Rotella, become truly contemporary images and he blends them with a constant gradation and harmony of dimensions to become a fascinating collage of images and memories. He expertly places these well-known subjects, whether of a political, cultural or historic nature, within the same work and each catches the viewer's eye for just a fleeting moment, making each of them the protagonist of the artwork for just an instant.
The blue mosque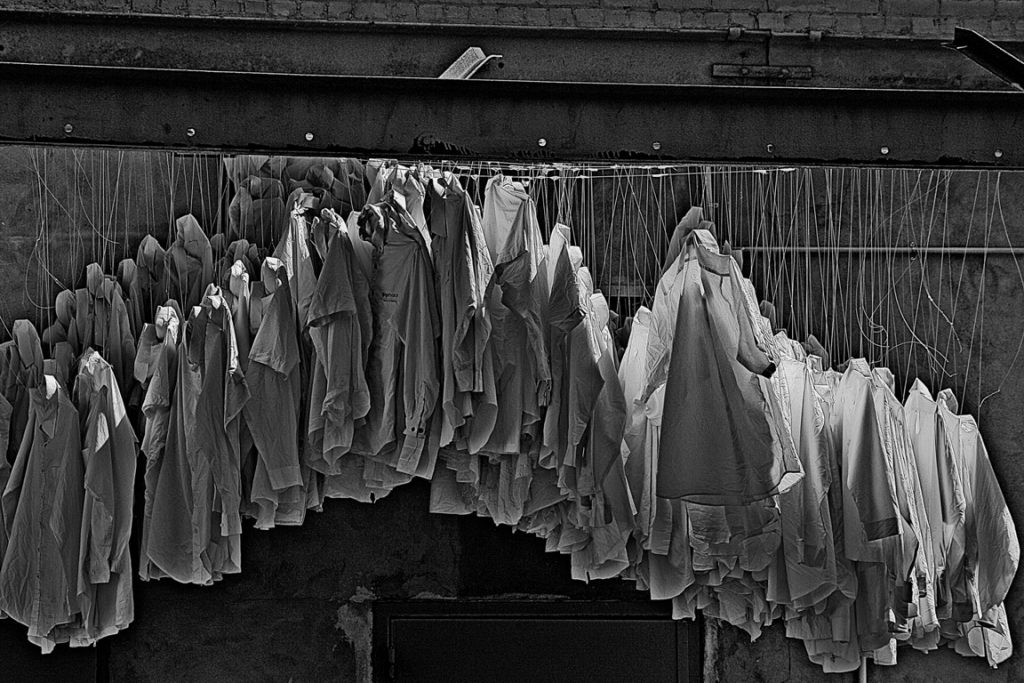 Working man shirts
Zeus
Aphrodite
William Braemer
William Braemer is a South Florida artist who also owns his own gallery in Miami's Wynwood Art District. His artwork is the result of an amazing life experience and a personality that hungers for rich, character-defining adventures. He is a prolific artist and creates large format, mixed media paintings as well as elaborate coin sculptures.
William's paintings can be defined as abstract expressionism; notably flavoured with valiant colours, rich strokes and provocative themes. William states "my intense passion and extreme love of life is the foundation of my creativity. I like to define my artistic style as abstract in nature coupled with an expressionist quality. My interpretation of a subject matter is transformed into rich, vibrant bold colours, they are an awakening of the soul, uplifting and radiant. They evoke many moods and each piece I create is a moment in my life and a reflection of that moment in time."
William's paintings are created in custom sizes and his mediums vary to include moulding paste, cement, crackle medium, oil pastels, oils, acrylics, pumice, gold leaf and variegated leaf, sand, resins, even recycled shredded paper. His ornately crafted sculptures are labour intensive and, thanks to his tenacity and determination, are completed after many months of continuous work. William's full body and torsos sculptures may include US and Canadian pennies, US dimes and nickels, sea shells, resin flowers, miniature pearls, glass stones and recycled paintbrushes. Some of his sculptures even wear Christian Louboutin's famed red sole shoes.
William's artwork appeals to a wide cross-section of collectors. His works can be found in private and public collections around the world and he works closely with many interior designers creating commission paintings and sculptures for a variety of private and commercial properties.
Tiril
Born in London, Tiril now resides in Alabama, USA. Primarily self-taught, she has had many, very successful solo and group exhibitions in the US and Europe. Tiril's works are part of many international private collections.
Her pulsating abstract acrylics juxtapose a seemingly unstoppable momentum of action with an expert, essential eye for editing. Tiril's brushstrokes are objects in themselves – they are the subject of the work, not a component – and they are palpably forceful. Yet they are deployed carefully, almost sparingly. A painting may depict two marks, one black, one white, overlapping and interlocking, surrounded by bare canvas, or alternatively the infinite mixing and blending that occurs when one shade of blue is laid across a field of white paint. With her strong, powerful lines and the emphasis on the movement of the artist's hand, Tiril's most obvious spiritual predecessors are the twentieth century schools of Art Informel, Abstract Expressionism, but above all, Lyrical Abstraction.
Tiril explains "as the dialogue begins there is an internal digging, a stirring of knowledge held deep within the psyche, words filter into the subconscious as concepts, truths. Colours evolve and a singular prompting will rise to the top into consciousness and the canvas becomes receptive, fluid, light […]. Each of my canvases is approached with a feeling of excitement, wonder and a sense of adventure, free of any preconceived ideas or sketches […] I believe that through the language of art and the employment of colour, we are able to communicate on the highest vibrational level. The external experience serves as the catalyst for the internal striving to comprehend the connectedness of all on an energetic level. It is the quest of the human journey to balance the life of matter with the life of spirit." Tiril's art is a lively and fully-committed exploration of the communicative possibilities of paint as a medium.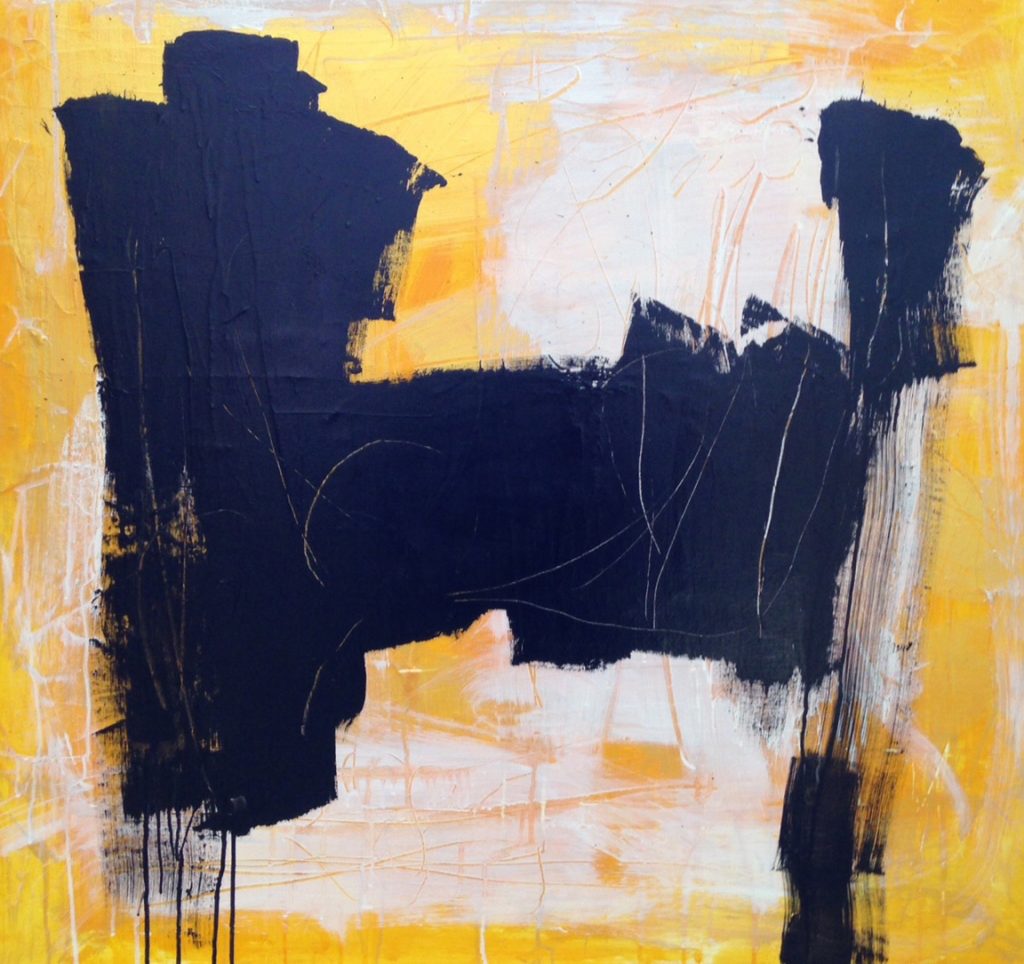 Unassailable
Jai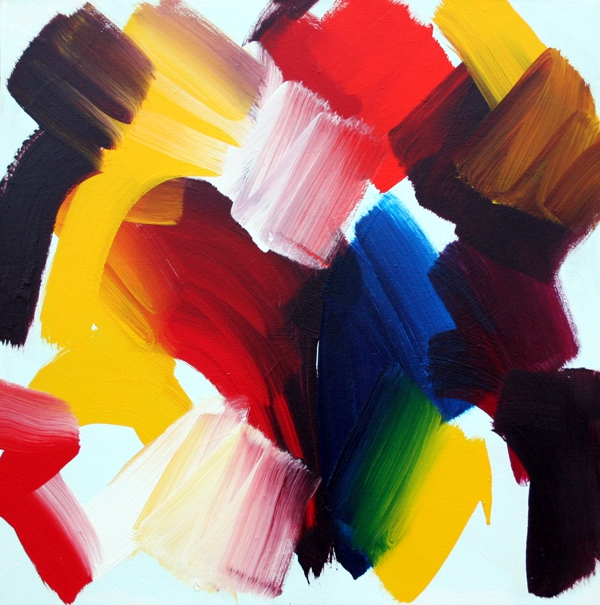 Serendipity
Blue Kite
David Harry
David Harry grew up in a household with the sweet smell of turpentine, where the shelves were stocked with books about art and the walls were covered with paintings, as both his parents were painters and his grandmother was the well-known artist, Beulah S. Bowers.
He however started seriously painting relatively late around the age of twenty-five and so his art education was subjective. Various styles have since marked his career: from early neo-expressionism to a post-modernist project called Anti-Action painting and his latest works consist of relatively large scale abstract paintings.
In his artistic statement, David states that "fine art is a form of expression where works are a visual metaphor for a shared experience. My latest work is about a process not unlike jazz composition, action initiated over a familiar structure. The paintings also respond to location, as my move to Florida has resulted in a greater emphasis on the depiction of light and I believe has heightened the importance of colour in my painting." Their scale takes advantage of the peripheral nature of composition. Colour, light form, composition and energy are qualities that are important to him as an artist. The deep well of memory and the light and perspectives that attend colour, give clarity to his personal stories and the compositions lend form to emotion. David's paintings have to have layers to them too; layers that contradict themselves visually yet move effortlessly between the foreground and background. The work builds up organically through a series of trials eventually coming harmoniously together as a whole.
David has had successful solo exhibitions in Paris and New York City, as well as Hamburg, Potsdam, and Freiberg in Germany and his works can be found in many private collections.
Chris Reichenbaum
Chris Reichenbaum was born in Rockville Center, Long Island, New York. She has lived in Boston, Manhattan, Miami and Greenwich, where she fostered a natural sense of curiosity that is clearly evident in Chris's unique artistic style. Currently, Chris resides in Miami Beach and maintains a full-time art studio.
Chris enjoyed a successful 20-year real estate career, specializing in building conversions and foreclosures. Always an artist at heart, she enrolled in various drawing and painting classes and discovered her passion for Abstract Art.
Chris paints using shapes and vivid single colours and she is particularly interested in painting circles and squares. She defines circles as representing generosity and a giving spirit while squares represent the order within life and sensibility. Her choice of colours is also essential to her art. The lines and recurring geometric shapes represent the texture of an emotion that Chris communicates through these carefully-selected colours and their nuances, which dominate every work. Lines and shapes often move between different dimensional planes, giving the paintings a depth that is perceptible on a subconscious level. Chris relies on these lines, mostly in primary colours, to guide the viewer's contemplation of the forms, creating rhythm and movement which thereby transmit to us a feeling of coherence and harmony.
Utilizing a multitude of textural finishes while incorporating burlap, gauze, metals and netting in a variety of mixed media pieces, Chris creates art with many moods. When working with pastels and acrylics, she finishes her works with super fine high gloss coating and by drawing inspiration from music and light and transcending "love and good energy", Chris translates one form of art into another.
Retro
Tutti Frutti